Dust Free Adhesive Floor Removal in Fresno, California
DustRam® Fresno
Choose DustRam® Fresno for your dust-free adhesive floor removal project! We are the industry leader with more years of practical experience and knowledge than our competitors.
Hours of Operation:
Mo-Fri: 7 AM to 4 PM
Sat-Sun: CLOSED
Specially Designed Equipment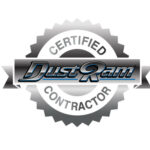 DustRam® Fresno Removes Floor Glue and Adhesives Dust Free​
The exceedingly efficient DustRam® System of technologically advanced equipment removes floor tile completely dust free. Our tools easily double or triple the amount of ceramic tile flooring that can be removed in your home. We remove tile floors exceptionally faster and cleaner compared to the common traditional practices. DustRam® provides a tile dust elimination solution for the full removal of underlayment, thin-set mortar, tile, tile cement board, wood adhesive, black mastic, glues, and much more. Our specially designed system fully removes adhesive glue dust free leaving you with a subfloor that is far better prepared for the floor installation process.
The DustRam® system leaves your subfloor significantly smoother and flatter, ensuring the integrity of your new floor. An even surface allows for easier installation and eliminates potential discrepancies and structural problems with the foundation of your floors. Every single piece of the DustRam® System has been field-tested to outperform and outlast other products that are currently out on the market. DustRam® captures debris from an adhesive tile removal before it has the chance to go airborne and contaminate your home. Choose DustRam® to save money and time on your remodel or renovation project.
DustRam® Invented the Dust-Free Method. We Set the Standard.
DustRam® has +26 patents and subcontractors located in various cities across the United States. Our equipment is of military-grade design and has been created to be as robust as it is effective. The DustRam® tools are made from hardened steel and billeted aluminum. We have tested our system on real commercial and residential project sites for many years and have proven to deliver significantly more value than any of the other products out on the market. 
For a truly dust free adhesive or glue removal, look no further than the industry leader, DustRam® We guarantee your home will be as clean if not cleaner when we leave, as it was when we arrived. Choose a company with an exceptional reputation and raving customer reviews like DustRam® Fresno
Get Your Free Project Estimate Today!
If you are interested in getting a free quote for your project, then contact our team today. We are happy to answer all of your questions!

We Grind Adhesives Giving Concrete Scarification for Better Bonding
If you are interested in a rapid and ultra-clean adhesive or glue removal that will keep your new floor material stuck to the concrete floor, choose DustRam® Our team and proprietary equipment remove several types of adhesives and glues. Adhesives are found under glued down floors such as vinyl floors, vinyl composition tile (VCT), luxury vinyl flooring (LVF), laminate floors, carpet glue, engineered hardwood floors, and much more. We use the DustRam® patented equipment consisting of PulseRam® Vacuums and cup wheels to grind off adhesive and open up the pores to the concrete foundation, helping the new flooring material have a proper bond.
The PulseRam® is a one-of-a-kind automatic self-cleaning vacuum designed specifically for dust free tile and adhesive removal projects. Our patented vacuum maximizes airflow and produces stronger pulses to clean out the filters by using our 3D printed air re-capturing adapter. We capture all the silica dust the instant it is produced meaning it is never released into your home, instead it is captured and contained within our vacuum system. Our contractors use only the best quality equipment tools such as large metal tank systems instead of cheap vacuums with plastic bags.
Ask Us Your Questions. Our Team is Available to Speak With You.
We Provide Only the Best Quality Services in the Industry
Dust Free Removal of Sheet Vinyl and Linoleum
We will remove the sheet vinyl and linoleum flooring from concrete floors. Our team will bring the floor back down to bare concrete making the surface smoother, flatter, and contaminant-free. Do not settle for the traditional or virtually dust free methods that expose you to silica dust when you can hire a dust free service in your area instead. Whether you are dealing with concrete paint, sheetrock mud, chalk lines, markers, carpet glue, spray paint, or wall paint, DustRam® has a dust free solution just for you!
Visit our gallery for pictures of past projects
Wood and Concrete Subfloor Profiling
DustRam® profiles concrete and hardwood subfloors to remove staples, thinset, paint, and various contaminants. The key to having a flawless, long-lasting floor is to have the wood or concrete subfloor profiled professionally. Profiling is a mechanical process of floor grinding that removes all contaminants from the surface such as sealers, stains, paint overspray, glues, adhesive, leaving the subfloor in better condition for effective bonding. Check out the video below to see how we profile concrete after taking out the carpet, padding, and tack strip to remove old adhesives, contaminants, and sealers that intervene with floor bonding.
Watch more videos of past projects.
Removing all foreign materials from the subfloor is ideal but depending on the type of replacement flooring, the requirements can vary. For example, laying carpet can be more forgiving compared to other types of stone or tile flooring when it comes down to needing a clean sub-floor or level. Certain floor tile such as hardwood, stone, or vinyl plank require more attention to detail and care than carpet. If your floor type requires a cleaner, smoother subfloor, then removing paints, staples, varnish, glues, and adhesives is prudent. Hire DustRam® for a dust free adhesive tile removal. Contact us today to get started.
Contact Us For More Information About Our Dust Free Adhesive Tile Removal Services
Contact our team to learn more about our dust free adhesive and glue tile removal services in Fresno.
The Crystalline Silica Dust from Glue Floor Removal is Dangerous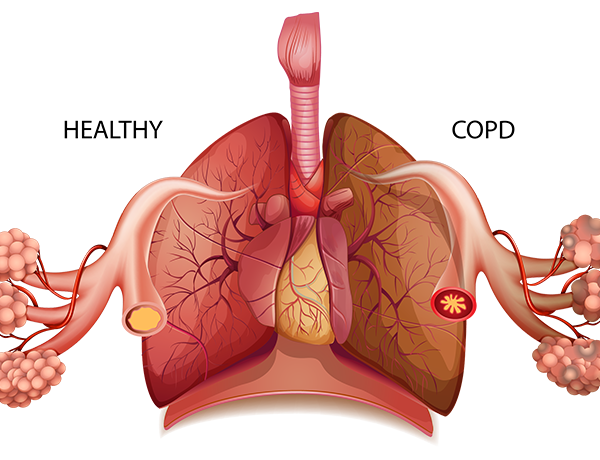 You may be familiar with the term "tile dust" or crystalline silica. Crystalline silica dust is a commonly known mineral found in construction materials like stone, brick, concrete, sand, mortar, and much more. Exposure to respirable silica dust increases your risk of developing serious and incurable respiratory illnesses like Silicosis. 
Exposure to silica dust occurs with traditional and virtually dust free tile removal methods because they are not completely dust free. Companies that use traditional or virtually dust free processes, do not have the necessary equipment that will capture the tile dust the moment it is created thus releasing it into your home. 
The dust in the air will inevitably get in your cabinets, drawers, curtains, closets, ductwork, furniture, and much more. The tile dust will attach itself to your ceiling and walls making it difficult to get rid of. This will require several cleaning sessions and months to remove the tile dust and even then, the dust will not be all the way gone.